Not All Data Parties Are Created Equal
Not All Data Parties Are Created Equal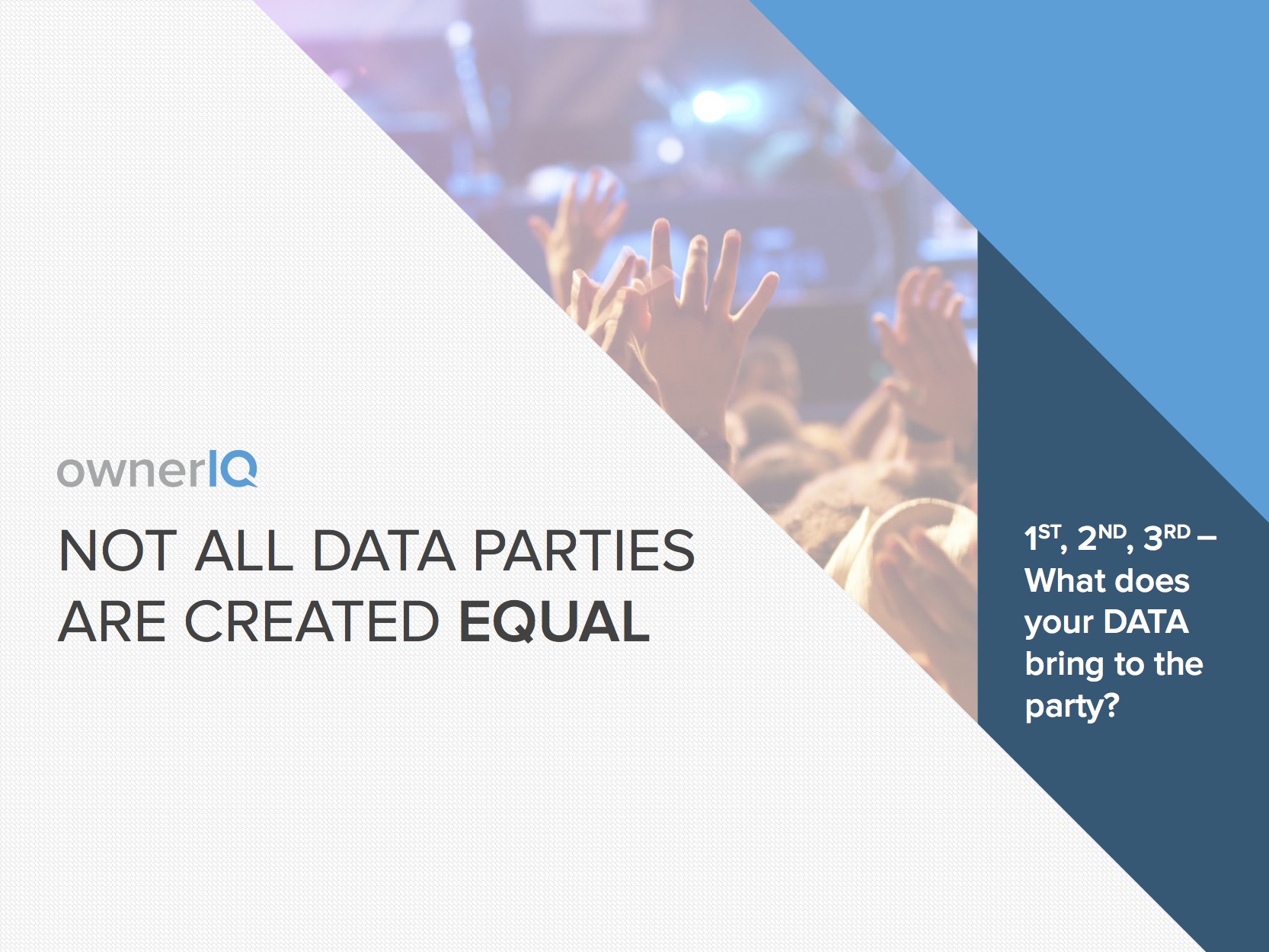 In this overcrowded marketplace, reaching your prospects is more difficult than ever.
Consumers are all over the place, and they're picky – they have access to virtually anything, at any time, at their fingertips. So to help simplify the increasingly complicated prospecting process, we've come to rely on data. But not all data is created equal...
Data is either hot (valuable) or not (useless). And with so many data segments out there promising to deliver the audience insights you need, it's hard to tell data X apart from data Y; not to mention which will prove fruitful and scalable. Luckily, this brief eBook will help you decipher and decide what's best for you and your ongoing marketing and advertising efforts, asking "what does your data bring to the party?" Focusing on the big 3 segments - first-party, second-party, and third-party data - this eBook explores:
First-party, second-party, and third-party data
The key differences between the three data sets
Where each type of data comes from and how you can access the data you need
The Pros and Cons of each type of data
And most importantly - getting started with the data that's right for YOU
---
Download our exclusive data eBook today to get this party started...
---