Second-Party Data for Brands
Second-Party Data for Brands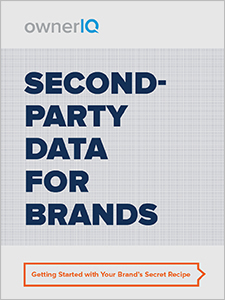 Getting started with your brand's secret recipe.
When it comes to your brand, access to the right audience data is as crucial for overall marketing success. But there are many data types out there promising to deliver the right stuff – brand awareness, engagement, conversions, you know the deal. And while you want as many sales as possible to take place on your website – where you get the best margins – the truth is that the majority of sales will end up in the retail channel, and those channel partners are a vital part of your business.
So if most consumers are buying at a retailer, and not on your website, how do you help ensure that they are buying your brand and not your competitors' offering?
This FREE eGuide explores five key strategies for reaching your potential customers, at the right place, using the right data.
Download today and learn to:
Leverage a key asset you already have
Maintain control over who has secure access to your audience data
Drive outcomes at retail
Provide more efficiency around your co-op or MDF spend
Find and activate audience sharing partnerships effortlessly
---
---